It was Pharrell Williams who was being honored as a fashion icon, but it was another music superstar who got a lot of the attention at the annual Council of Fashion Designers of America awards on Monday night. Introducing Pharrell, the producer-singer-songwriter who was receiving the evening's Fashion Icon award.
[contentblock id=1 img=adsense.png]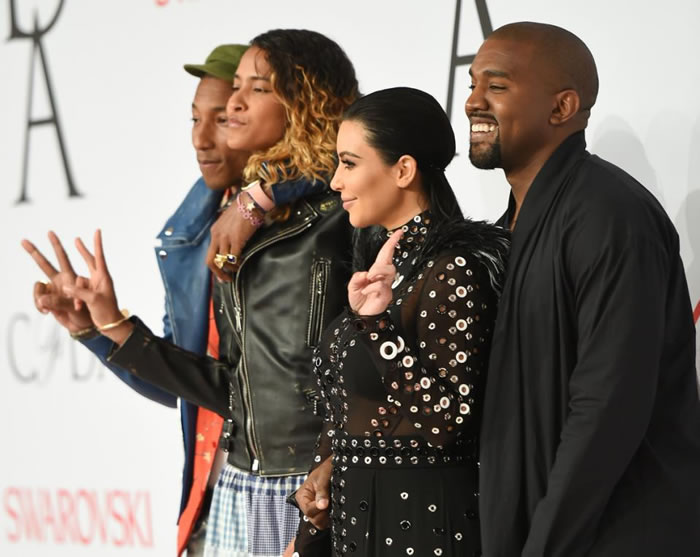 Kanye West took the opportunity not just to praise his friend, but to express some frustration at the fashion industry — for, he suggested, its cool reception to his efforts to be a serious fashion designer. "It is very difficult to break perception," West said. "Fashion had to be the hardest high school I ever entered. At least I had a big brother," he said, referring to Pharrell, who "talked me through it and kept me going" in the face of criticism over his fashions.
West called Pharrell "my style idol." Pharrell, in turn, thanked many fashion figures who've influenced his career and his personal style, and concluded by saying: "I'm not a style icon. I'm just inspired. And I'm OK with that." Forgoing his famous shorts and tall hat for a very casual ensemble of lived-in jeans, a blue leather jacket and a beret-style cap, he spoke at length about his dual loves of music and fashion, and their relationship to each other.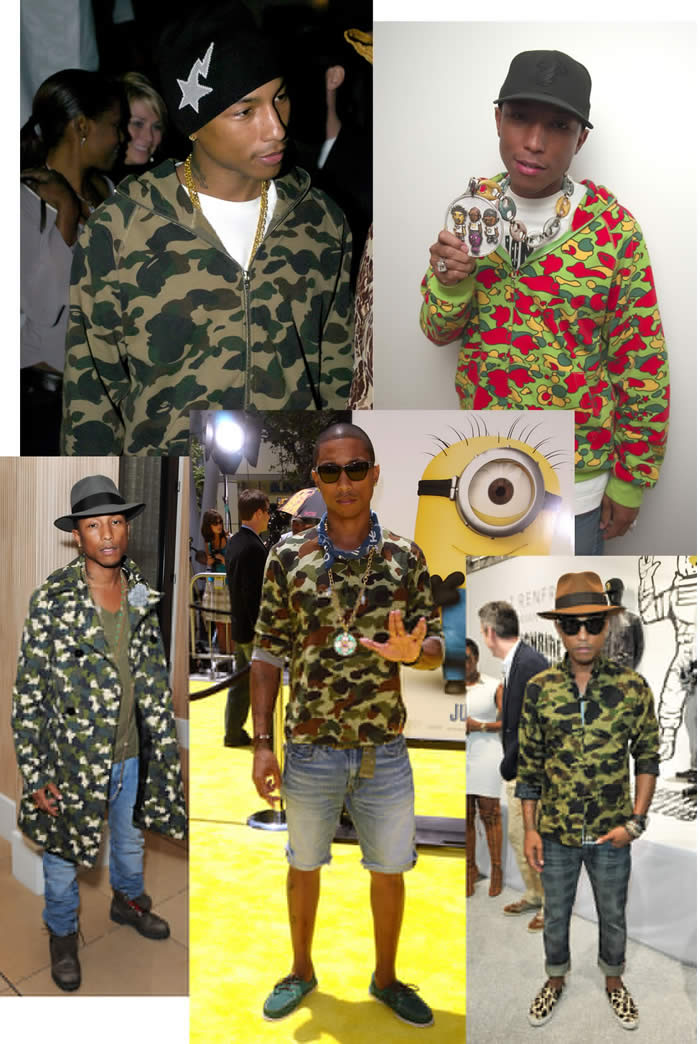 He also made a point of thanking the fashion world's leading arbiter, Vogue editor Anna Wintour, for giving him some key visibility in her magazine a decade ago. The emotional highlight of the evening, which honors the year's top designers, was when Betsey Johnson, whose colorful, whimsical designs have been gracing the fashion world for more than 50 years, came onstage to accept her lifetime achievement award. An ebullient Johnson, 72, treated the crowd to one of her signature cartwheels, and ended it with a split — a maneuver that led to a shoe falling off.
[contentblock id=2 img=adsense.png]
She then called over her friend, presenter Kelly Osbourne, to help her up off the floor so she could give her speech. In an accompanying video which told the story of her career, Johnson spoke of learning to design clothes to fit her own body — a normal body, in other words — and how she realized that if she stuck to designing what she herself loved, her customers would stay with her.  The award for accessories went to British designer Tabitha Simmons.
The annual Swarovski awards for emerging designers went to Shayne Oliver of Hood by Air for menswear, Rosie Assoulin for womenswear, and Rachel Mansur and Floriana Gavriel for accessories. Also honored: Millard "Mickey" Drexler, CEO of J. Crew, with the founder's award, and Valentino designers Maria Grazia Chiuri and Pierpaolo Piccioli with the international award. James Corden of CBS' "
[contentblock id=3 img=gcb.png]
The Late Late Show" hosted the evening, making frequent jokes about the healthy length of some of the speeches. He opened the show with a sometimes naughty musical roast of the fashion world — "The Unsewable Dress," to the tune of "The Impossible Dream."