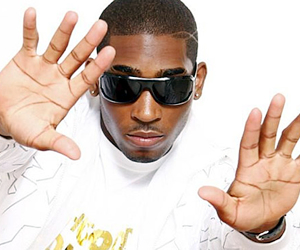 Tinie Tempah a popular singer mostly say a British Rapper, after getting a success in his singing career now also has become a style icon.  Tinie Tempah, a young singer & style icon was born 7 November 1988. Patrick Chukwuemeka Okogwu was original name, but after become a celebrity known as Tinie Tempah.
Tinie Tempah has taken his style icon from the music world. He adds whimsy to men's formal wear with shuffling of pops of colors. Tinie Tempah style is quirky inspired by everyday male especially young guys… He describes his own fashion label as"high fashion mixed with street-cool"
When we see with entire look about his style icon, we note that mostly his style is mixture of smart & casual. Sometime with jeans and top buttoned shirt with expert application of leather pieces & denim and mostly a dark-wash denim & retro sneakers.  Tinie Tempah has represented the urban chic style to young generation.
The most interesting about Tinie Tempah as style icon is the trademark Ray-Ban glasses that round out his style. He has managed his urban fashion with his high retro trainers. This style icon after scoring a UK number with pass out in 2010 was then ready to present his new style of fashion. His words about his high fashion mixed & street cool.
"I like to mix and match. I always find I have to go to a few different clothing labels to do that," he said.
"I thought, 'Wouldn't it be cool if I could create a brand that was an equilibrium and fine balance of both?'"
Tinie Tempah who actually love his mom a lot and so Patrick to her once commented that he will be bigger star than his mom thought and for this the reason in his mind is his ways of fashion. He said
"I live a very very very wild lifestyle, Heidi and Audrina eat your heart out. 'I've got so many clothes I keep some in my aunt's house. I've been to Southampton but I've never been to Skuthorpe."
Once in photographing shooting, Tinie Tempah was not so comfortable, as he don't like creases. Everything was going smoothly with all the lights & thick twisted cables. But Tinie Tempah seems to be upset, photographer asked the problem, he told that he realized the grey Tom Ford shirt he has wear is quite big in size. Helpers pin up from his back but the sleeves were still long, after shooting photographer asked him about a paused shoot "What do you think? I like them,"
Tinie Tempah replies. "It's just a shame the shirt is too big. It's the sleeves…" After that two minions were dispatched to pull the sleeves tight. Then the style icon was relaxed with rest of the shoot.
No doubt this UK rapper also becomes a style icon due to his unique style fashions. Young generation guys always await anxiously the upcoming styles of Tinie Tempah.