Our first collection of the 50 best Australian wines tasted in 2014 here cuts a slice through a huge year of traveling and tasting. It's phenomenal to look back through all the wines I tasted last year and see just how tight the competition is at the top. Making the cut was no easy thing.
[contentblock id=2 img=adsense.png]
Penfolds gave us a double release in 2014, as they moved their annual release of their top wines forward by six months from May to September. They have four wines in this top 50 including the 100-points 2010 Grange. The other reds are the 2012 Bin 707 Cabernet, a wine that is fast becoming as sought after as Grange, and the mesmerizing 2010 St. Henri.
The fourth Penfolds inclusion is the 2012 Yattarna Chardonnay, a wine I can say has finally fulfilled its potential with the 2012 release. Chardonnay has become one of the most competitive areas in Australian wine with the Yarra Valley, Tasmania, Adelaide Hills and Margaret River regions all doing fierce battle wherever they come together.
[contentblock id=2 img=adsense.png]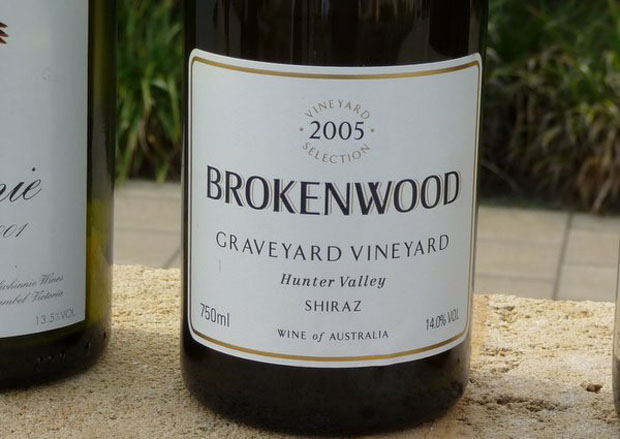 Riesling also makes a significant contribution to the list, underlining the often overlooked fact that Australia has many gifted terroirs giving rise to mostly dry, age-worthy styles. The other great age-worthy Aussie white, semillon, is represented by a pair from the Hunter Valley, one young and delicious and one aged release in the form of Tyrrell's famous Vat 1.
Cabernet is dominated by the wines of Margaret River where an unbroken run of eight consecutive excellent vintages has seen the wines elevated to another level of consistency, driven as much by the refinement of viticulture as winemaking approach.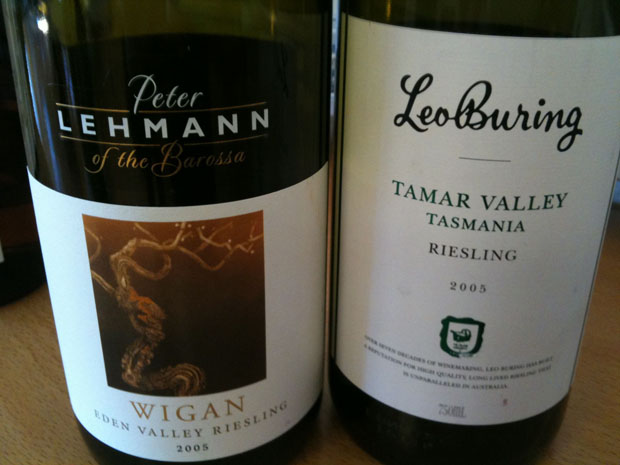 Grenache is enjoying resurgence and winemakers are exploring the potential to make really distinctive, uncompromising wines, which also represent terrific value. Pinot noir has risen to prominence and there are many great wines that narrowly missed out; you could write a "50 Best" filled with Australian pinot noir alone.
Shiraz holds the most real estate in this year's list with sixteen wines that represent a very diverse range of styles, from the spicy and fragrant cool-climate wines to the bolder, powerful warmer climate wines. It remains the most important corner in Australian wine and genuinely makes for compelling drinking as well as valuable collecting.
[contentblock id=3 img=gcb.png]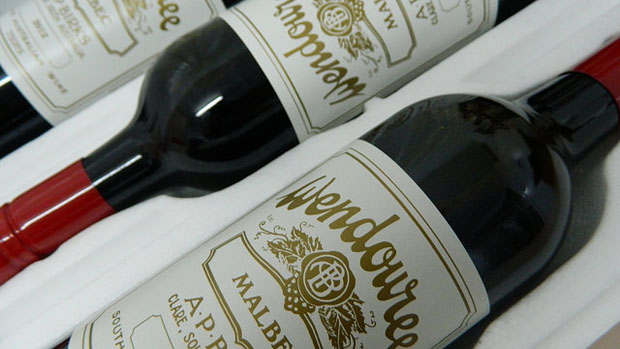 I've singled out my top 10 wines within this list of fifty and my 2014 Australian Wine of the Year is of course the show-stopping 2010 Penfolds Grange. I awarded one other perfect 100-point score to the 1914 Seppeltsfield 100-year-old Para but, seeing it is such a rare and limited old wine, I've held it out of the top 10. Needless to say, it's one of the most incredibly ancient fortified wines on the planet and thoroughly worth seeking out if you ever visit Seppeltsfield in the Barossa Valley.
1. Penfolds Grange South Australia 2010
2. Wendouree Cabernet Sauvignon Clare Valley 2012
3. Seppelt Shiraz Grampians St Peters 2013
4. Clonakilla Shiraz Viognier Canberra District 2013
5. Penfolds South Australia St. Henri 2010
6. By Farr Pinot Noir Geelong Sangreal 2012
7. Penfolds Cabernet Sauvignon South Australia Bin 707 2012
8. Oakridge Chardonnay Yarra Valley 864 Willowlake 2012
9. Leeuwin Estate Chardonnay Margaret River Art Series 2010
10. Michael Hall Syrah Eden Valley Flaxman's Valley 2013
11. Wendouree Cabernet Malbec Clare Valley 2012
12. Penfolds Chardonnay South Australia Yattarna 2012
13. Cullen Margaret River Diana Madeline 2012
14. Seppeltsfield Barossa 100 Year Old Para Vintage Tawny 1914
15. Campbells Muscat Rutherglen Rare Merchant Prince NV
16. Ruggabellus Barossa Efferus 2012
17. Sami-Odi Barossa Valley DW-OLD 2013
18. Home Hill Pinot Noir Huon Valley Kelly's Reserve 2013
19. Arras Tasmania EJ Carr Late Disgorged 2002
20. By Farr Pinot Noir Geelong Farrside 2012
21. Poonawatta Estate Shiraz Eden Valley The 1880 2012
22. Peter Lehmann Riesling Eden Valley Wigan 2009
23. Frankland Estate Riesling Frankland River Isolation Ridge 2014
24. Castle Rock Estate Riesling Porongurup A&W 2013
25. Tyrrell's Semillon Hunter Valley Vat 1 2009
26. Brash Higgins McLaren Vale Omensetter 2010
27. Spinifex Grenache Barossa Valley Old Vine Moculta 2012
28. Seppelt Riesling Henty Drumborg 2014
29. Jamsheed Syrah Great Western Garden Gully 2012
30. Henschke Eden Valley Mount Edelstone 2012
31. Mount Langi Ghiran Shiraz Grampians Langi 2012
32. Yabby Lake Pinot Noir Mornington Peninsula Block 1 2013
33. Freycinet Pinot Noir East Coast Tasmania 2013
34. Vasse Felix Chardonnay Margaret River Heytesbury 2013
35. Cape Mentelle Cabernet Sauvignon Margaret River 2011
36. Adelina Grenache Clare Valley 2012
37. Moss Wood Cabernet Sauvignon Margaret River Moss Wood Vineyard 2011
38. Giaconda Cabernet Sauvignon Beechworth 2012
39. Stefano Lubiana Estate Pinot Noir Derwent Valley 2013
40. Head Wines Grenache Barossa Valley Old Vine 2013
41. Torbreck Barossa Valley Descendant 2012
42. Seville Estate Shiraz Yarra Valley Old Vines Reserve 2012
43. Wirra Wirra The Absconder Grenache 2012
44. Tommy Ruff Barossa Valley Romanee Tuff 2014
45. Pikes Riesling Clare Valley The Merle 2014
46. Glaetzer-Dixon Tasmania überblanc 2013
47. Bannockburn Chardonnay Geelong S.R.H. 2010
48. Shaw & Smith Shiraz Adelaide Hills 2013
49. Briar Ridge Semillon Hunter Valley Dairy Hill Single Vineyard 2014
50. S.C. Pannell Syrah Adelaide Hills 2013