Instant Pot, the combination slow cooker/pressure cooker that's revolutionized kitchens worldwide in a just a few short years, is getting into the blender business. The new Instant Pot Ace 60 Cooking Blender is designed to chill and cook as well as blend. 
[contentblock id=1 img=adsense.png]
The Ace 60 has eight Smart programs—four each for cold and hot blending. Of course, there are also three manual low, medium, and high speeds, if you want to just blend something up quick. But Instant Pot made its bones in set-it-and-forget-it functionality. The new Ace 60 Cooking BlenderOpens a New Window. fits in seamlessly with the rest of the product line.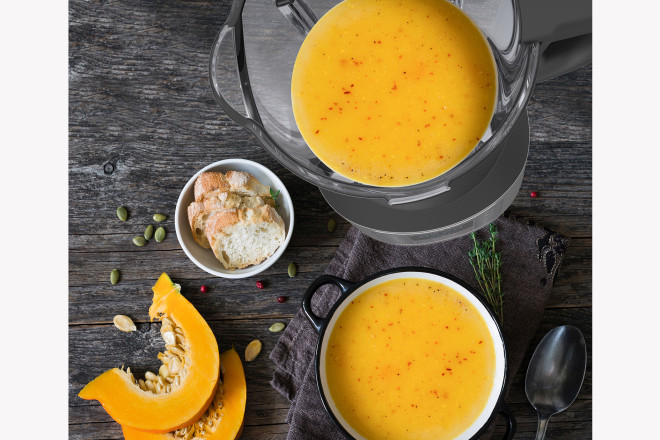 Now you can make smoothies, nut milk, ice cream, and crush ice in your blender with just the touch of a button. Chilling and keeping all the various the ingredients cold while blending is a pretty darned sweet feature. And having an ice cream maker in the house is just a bonus. That's all great stuff, of course. But what we're most psyched about with the Ace 60Opens a New Window. are the four hot blend programs, which will allow us to blend hot soup and more in a matter of minutes.
[contentblock id=2 img=adsense.png]
Now, some reviewers at Walmart.com did note that it's a shame the heat level isn't adjustable—it's either on, or it's not. But all agree that the hot blend programs are great for boiling and blending quick, one-pitcher meals. And it's perfect for pureed soups such as butternut squash, split pea, and the like. The hot function is also ideal for making homemade soy and rice milk. And parents of babies will love the ability to puree and heat their own baby food in one swoop.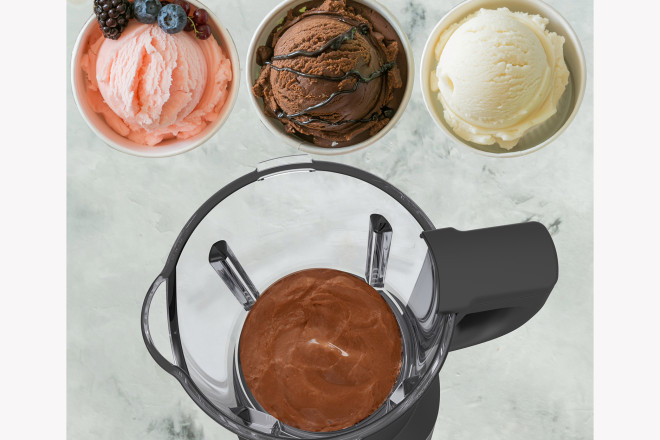 The display provides real-time cooking temperatures in Fahrenheit or Celsius, so you can check on the cooking progress at a glance. The powerful and quiet 23,000 RPM motor crushes, blends, and pulverizes tough ingredients in seconds. The Pulse/Clean function permits you to break up large chunks of food, or thoroughly clean the blender. Best of all, the Ace 60 comes with a 60-ounce glass pitcher. Glass is, obviously, far better at adapting to and resisting the effects of changing temperatures than is plastic.
[contentblock id=3 img=gcb.png]
At the end of the day, the Instant Pot Ace 60 Cooking Blender Opens a New Window. is a pretty cool machine. But do you really need one? If you're looking to replace an old full-sized blender, the answer is undoubtedly yes. If you've already got a blender but are intrigued by the possibility of whipping up purees or making homemade soups and nut milks, the Ace 60 could be a valuable tool in your arsenal. Apartment dwellers and those with limited kitchen counter space will definitely find it valuable—especially if you make a lot of your own smoothies or have a baby in the house. And ice cream and frozen dessert fans should be raving.