As far as I'm concerned, Hublot comprises two scarcely intersecting dimensions. First, there is the premiership footballer's and footballer-wife's Sellita-equipped expensive-looking watch. These have already been perfected to meet the rather straightforward expectations of their target audience.
[contentblock id=1 img=adsense.png]
Then, there is the world of Hublot we are looking into today, the Hublot that takes watchmaking and its every aspect very seriously. Behold, the Hublot Big Bang Unico Titanium Ceramic 42mm chronograph, a more scaled-back presentation of Hublot's highly capable in-house chronograph caliber, Unico.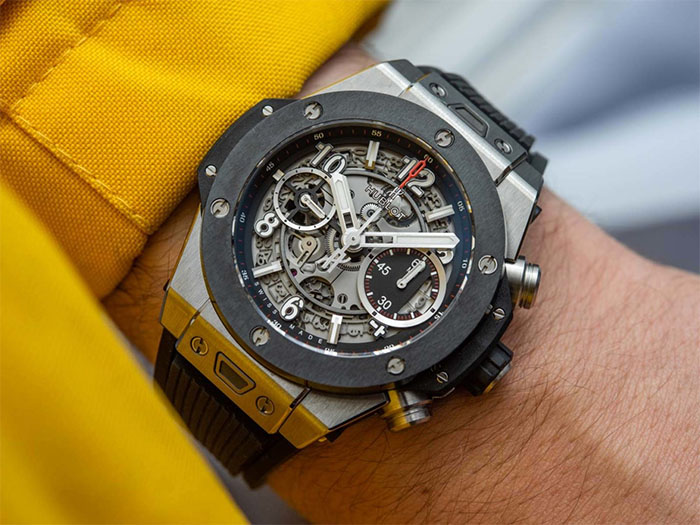 Along with the ultra-high-end range of MP calibers, the Unico (and the MECA-10, for that matter) are all Hublot's ways of telling the world they not only can do modern, bespoke, high-performance movements — but they also love to. And with this, they are already ahead of a number of other, far less controversial but more historic, brands that rarely do as much with their movements as does Hublot.
[contentblock id=2 img=adsense.png]
But Hublot doesn't stop there, and works harder at the creative development of cutting-edge materials than any other watch manufacture in its segment. There's zero contest in that department — to Hublot's credit, and the shame of the rest. Scratchproof 18k Magic gold, vibrant-colored ceramics (and a lot more to come there), all made in-house, are just the tip of the iceberg.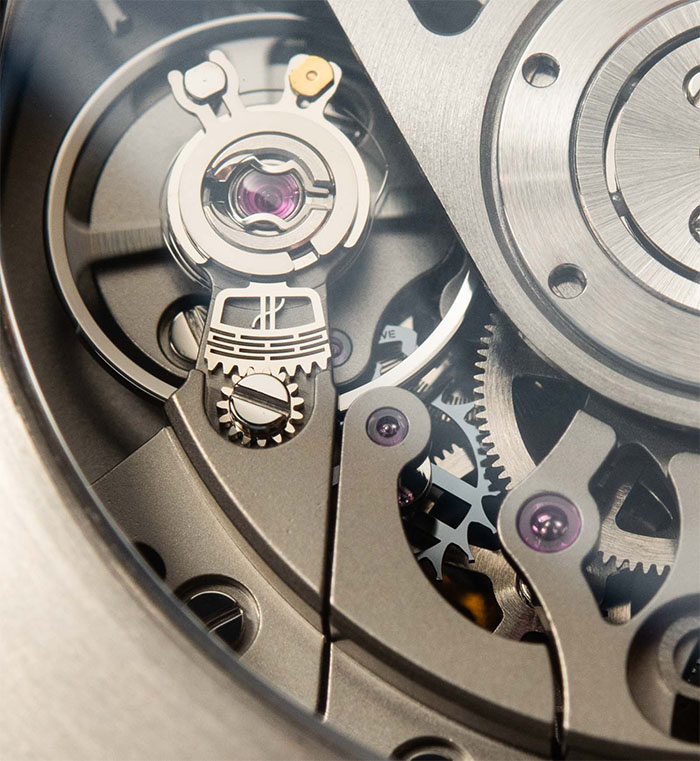 When it comes to hardcore, traditional watch lovers, Hublot's struggle, if we can call it that, is that many among us go out of their way to practice their God-given right of being mad about the footballers' watches and, worse still, having that anger serve as the reason to ignore those other watches that do actually help advance the sort of watchmaking we all like. Materials, craft, and watch movements have all been, in more than one way, advanced big-time by Hublot.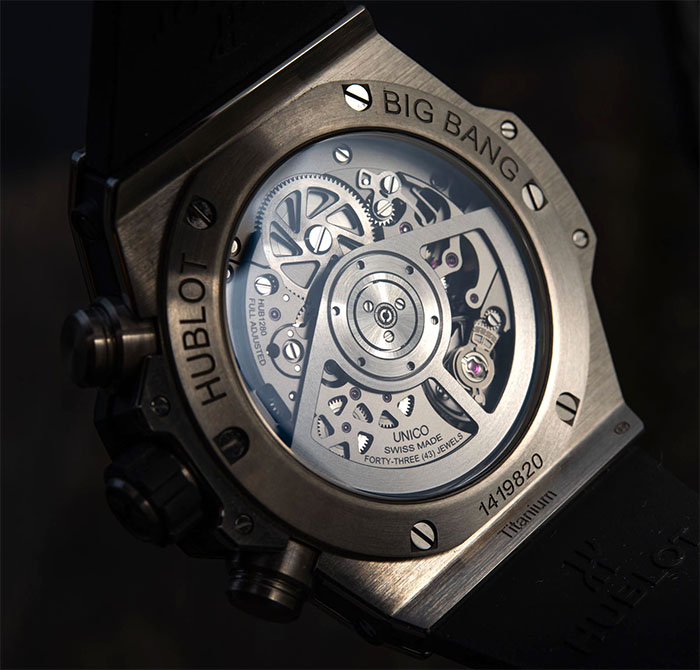 However, missing were designs that were more in tune with the increasingly more restrained times, aesthetically speaking, offering a more compact size and a less-shouty version of… everything.
[contentblock id=3 img=gcb.png]
Until recently, every Hublot watch that would tick the right horological boxes — novel materials, cool in-house movements, relatively more wearable aesthetics — was still either too large at 45mm-wide or simply too expensive for what it was.
Don't get me wrong, priced at €18,600, the Hublot Big Bang Unico Titanium Ceramic 42mm is still dearly expensive, but not only is that price close to where it should be when compared with the feature-sets of competing watches, but this smaller Unico also appears to fit all those newfound criteria concerning a relatively more discreet presentation, including a more reasonable case size. And so I decided to review this 3mm smaller presentation of the Unico for those well-heeled watch-lovers who appreciate and enjoy Hublot for its horology-focused dimension but were yet to find a watch compact and wearable enough to serve as their point of entry into Hublot.