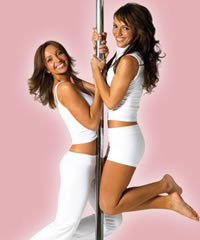 There was a time when girls use to say "that guy is flirty!" But time is its converse now. A mass of flirty girls is seen around than flirty boys and surprisingly boys are curious to know whether a girl is flirty!
The word " flirt"carries all the mystery in it which is difficult to judge but somehow easy to know. The girls today believe that 'god made guys to flirt with." So, they move ahead and indulge in ballgame that is favorable for boys but actually for them in turn. They hurl and totter the boys to accomplish their underlying needs and take it as easy going duty.
Do you consider them as bad girls!
Oh!they ain't. they are mere naughty girls but not mere. They are here to play with time and make all useful stuff out of you that they desire to have or may wish for future as they know well the tips to flirt. Flirt is a fun with purpose for them that they love to fulfill. Therefore, these naughty flirty girls seek for boys who are ignoramus with style and are in accordance of their secret mission.
But hold on! Why are you going to be trapped by these naughty girls, be smart and open your eyes. This time when you are dating, have a thorough glance at your girlfriend like you are looking at her first time.
What changes are there! This very question is enough to open the Pandora box. The way she treats you may reveal her longings. You may realize either she is in love with you truly and madly or just having fun with you. But before it you have to be conscious that "Does she really care for you or care your money or here is something else." This something else means a lot for you……
It may be of your interest boys. Carry on!
Many flirty girls are fanatic of their body appetite and look for young dashing boys for their sex hunger. So, if you are in that category then it may please you. But many naughty flirty girls look more for money than anything else. They love to have gifts and presents on even awkward situations and are crazy to empty your pocket on them. A saying goes well here, "Every time I leave a man I keep his house". Yes, it is the way the flirty girls are crazy about. But don't worry at all, just have your time passed with these babes and try to get maximum of your benefits out of these wicked girls.