Women's accessories and home may be seen as the primary growth drivers for J.C. Penney Co. Inc. over the next three years, but the retailer is also pushing hard in men's wear.
[contentblock id=1 img=adsense.png]
Why wouldn't it? The category currently captures nearly 25 percent of the company's overall sales, a number that represents 4.4 percent of overall market share and ranks the retailer as the fourth-largest seller of men's wear in the country, according to John Tighe, general merchandise manager of men's wear for Penney's. "The men's business is one of the best-performing areas in the store," he said. "It held up during the transition, and we're gaining share and have great traction."
[contentblock id=2 img=adsense.png]
This fall, Penney's is hoping to capitalize on that strength by relaunching sportswear under the JF J. Ferrar label. The private brand, which made its debut at the company in 1998, is targeted at the Millennial customer who seeks a modern fit in suit separates and furnishings.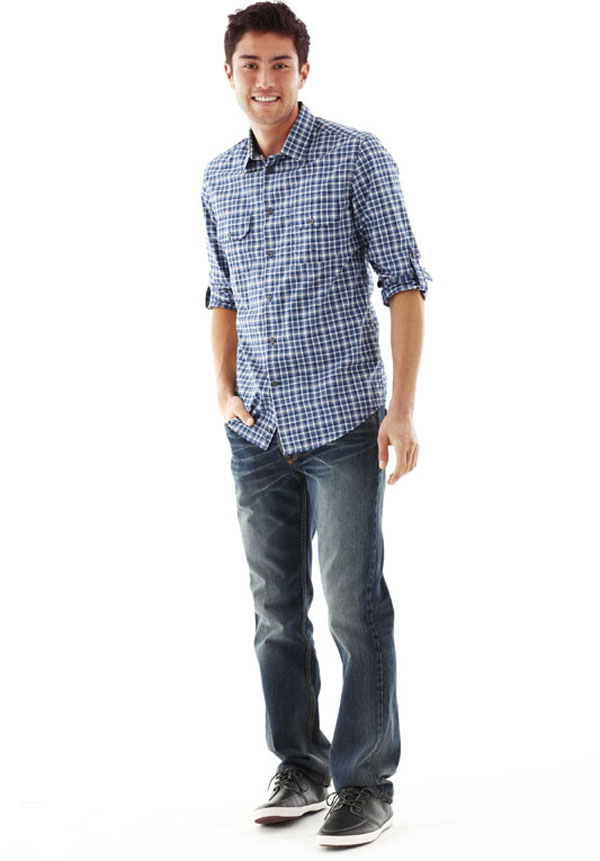 "Younger guys are dressing up, and we have a jewel in JF," said Tighe. Penney's offers two fits in suits: slim and superslim, many of which are offered in fabrics with stretch qualities, peak lapels and other details. Suits retail for $129.99 but are often promoted for an out-the-door price of around $100. "They really resonate with younger guys," he said, adding that the average age of the JF customer is 34. "It's quietly been a success story."
To capitalize on this success, Penney's is rolling out a selection of sportswear under the JF label to 500 stores this month. "It seems like a natural extension to bring in sportswear," Tighe said. He said the retailer had offered more casual apparel under the label for several years but added that it "took a holiday" during the troubled tenure of the last management team, led by Ron Johnson, who slashed many of Penney's private labels in his ill-fated attempt to reinvent the department-store chain.
[contentblock id=3 img=gcb.png]
This time around, T-shirts, knits, wovens, jeans and jackets are among the classifications that will be offered. Prices will include knits for $12.99 to $19.99; jeans for less than $30, and leatherlike jackets for less than $100. JF sportswear is designed and sourced by the retailer's in-house team and seen as being complementary to the Claiborne and Van Heusen labels, which appeal to an older customer. "When the younger guy isn't wearing a suit, he mixes and matches brands and will wear Levi's jeans with a Nike hoodie [or] jeans from St. John's Bay or Arizona," Tighe said. "But JF is the more refined, stepping-out brand."
This fall and holiday, JF sportswear will be featured in direct-marketing pieces, some television ads and in e-mail blasts, Tighe said. The plan is to "make sure we get our legs under us" before rolling the sportswear out to all 1,065 stores, he added. This young consumer, he acknowledged, is among the "most fickle," and "we want to make sure what we roll out is successful."