Brad Pitt and Jennifer Aniston were once the talk of Hollywood. Their relationship, from dating to marriage and subsequent divorce, consistently made headlines. A lesser-known fact is the significant amount Brad spent on a custom-made engagement ring for Jennifer back in 1999. Curious?
In November 1999, while attending a Stint concert, Jennifer showcased her unique engagement ring – a round diamond surrounded by several smaller diamonds in a spiral pattern. But after their separation, many wondered if Jennifer retained the ring.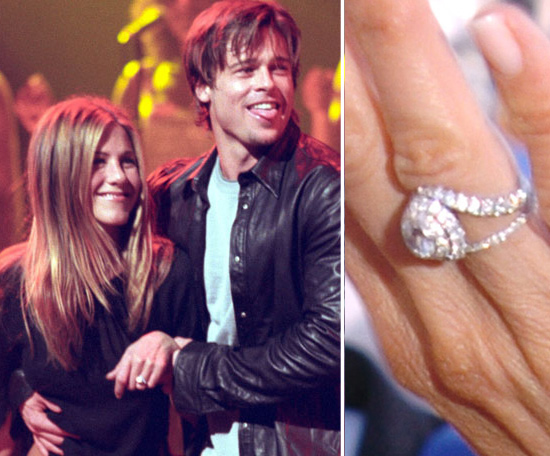 It's likely she did. Given the amicable nature of their breakup and the sentimental value of the ring, Jennifer probably held onto it. Brad, one of Hollywood's major stars, collaborated with designer Silvia Damiani to create this special piece. Inspired by a pair of earrings Brad had previously bought, the ring, featuring a central circular diamond surrounded by a spiral of smaller ones, reportedly cost him upwards of $500,000 – a substantial sum for the time.
Interestingly, after parting ways with Brad, Jennifer later married Justin Theroux, who is said to have spent a similar amount on her engagement ring. Although the exact carat size of Jennifer's ring from Brad is unknown, it's speculated to be between 12 to 18 carats, similar to Theroux's ring.
It's worth noting that Brad later sued Damiani because the company began selling replicas of Jennifer's exclusive engagement ring.
After being the dream couple for many, Brad and Jennifer ended their marriage in 2005. Brad subsequently became involved with Angelina Jolie, while Jennifer tied the knot with Justin Theroux in 2015.
Were you aware of the significant investment Brad made in Jennifer's engagement ring?