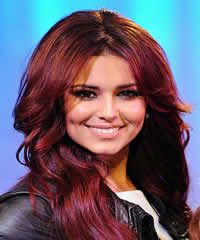 The 'Girls Aloud' star Cheryl Cole is so sweet to end all her hatred with fashion designer Lily Allen who is holding a baby bump these days.
Back in 2007, Cheryl Cole disgraced the 'It's Not Me, It's You' star Lily Allen that famously grabbed media attention. But now after four years, Cheryl Cole seems to feel for that and thus babbled her feelings on twitter.
'@MrsLRCooper looks ridiculously cute with her baby bump.. Aahhh..,' Cheryl Cole Tweeted.
Cheryl Cole made this remark after looking at a recently uploaded picture of Lily Allen's baby bump together with a beautifully carved Halloween pumpkin and tweet: 'Me, bump and pumpkin, i did it last night during x-factor.'
Hope the conflicts between Cheryl Cole and Lily Allen resolve soon…