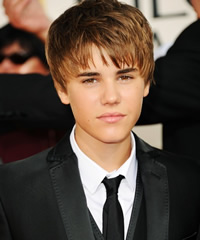 A 20-year-old lady Mariah Yeater has accused the Never Say Never singer Justin Bieber to father her three-month-old child. She has filed lawsuit against Justin Bieber.
Isn't it weird … or so unbelievable that 17 years old Justin Bieber is father of a three-month-old baby. The California woman Mariah Yeater has claimed that she had sex with Justin Bieber last year in October when they met backstage after she performed at the Staples Centre in Los Angeles. Now she wants Justin Bieber to take a paternity test and has asked Justin Bieber to provide adequate support for her baby. Whereas rep of Justin responded so quickly and issued the statement:
 "We will vigorously pursue all available legal remedies to defend and protect Justin against these allegations."
On the other hand, Mariah Yeater, who was 19 when she claims to had sex, might be charged with statutory rape of a minor because Justin Bieber would have been only 16 years old at that time.