Kristen and Rob have been going to extremes to keep their relationship a secret, but the 'Twilight' beauty is getting tired of 'sneaking around' and is eager to go public with their love..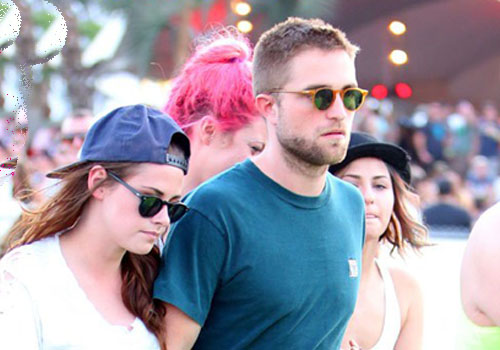 It must be so hard for Kristen Stewart and Robert Pattinson to hide their rekindled relationship, so it's no surprise that Kristen is more than ready to share their love with the world. The actress says all their sneaking around is making her feel like she and Rob are "doing something wrong" — which of course they aren't, a source
Kristen, 23, and Rob, 27, endured a very painful — and very public — breakup, so it makes sense that the two celebs are a bit concerned about revealing their true feelings for each other. But it seems Kristen has finally had enough!
"Kristen doesn't want to keep her relationship with Rob a secret anymore. She doesn't want to have to sneak around whenever she sees Rob — it makes her feel like she's doing something wrong and she's not. Kristen wants to go public with her relationship with Rob," her friend tells .
"She wants to go to concerts and other places with him, like they used to," the insider adds. "Rob on the other hand, is being a lot more cautious and isn't ready to have everyone know his business when it comes to who he's dating."
We can understand Rob's reservations but we hope he and Kristen announce their relationship soon because it would make a lot of Robsten fans — including us — very happy!
Kristen Stewart & Robert Pattinson Are Celebrating Thanksgiving Together
Perhaps Kristen and Rob will go public with the love over the holidays. As previously reported, Kristen is planning to make dinner for Rob and her closest friends on Thanksgiving.
"Kristen wants to cook Thanksgiving dinner for Rob. It's something that's been on her mind for a while now. She wants it to be extra special because she knows Rob will be leaving the country after Thanksgiving to begin filming Queen of the Desert," Hollywood life