She's spent the best part of the last month busy promoting her new single, so it's no wonder Nicole Scherzinger was looking a little tired on Wednesday. The singer was spotted arriving at a west London TV studio wearing a glum expression, and only when she saw a camera did Nicole give a half-hearted smile as she made her way into the building.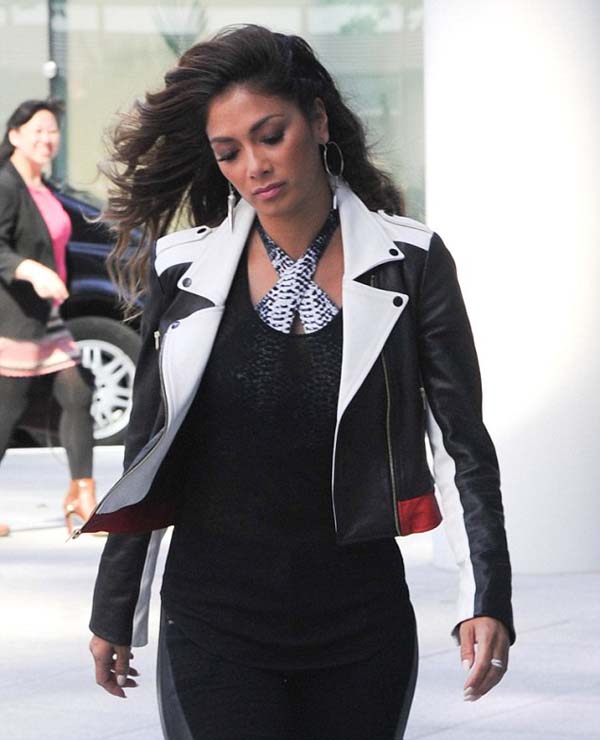 Luckily she soon cheered up later that night, after grabbing dinner with her boyfriend Lewis Hamilton. The couple dined at Little House restaurant, just a few days after Lewis had driven to victory at the British Grand Prix at Silverstone. Nicole Scherzinger couldn't attend the race but she told Lorraine Kelly: 'I prayed and prayed and prayed that weekend and my prayers were answered.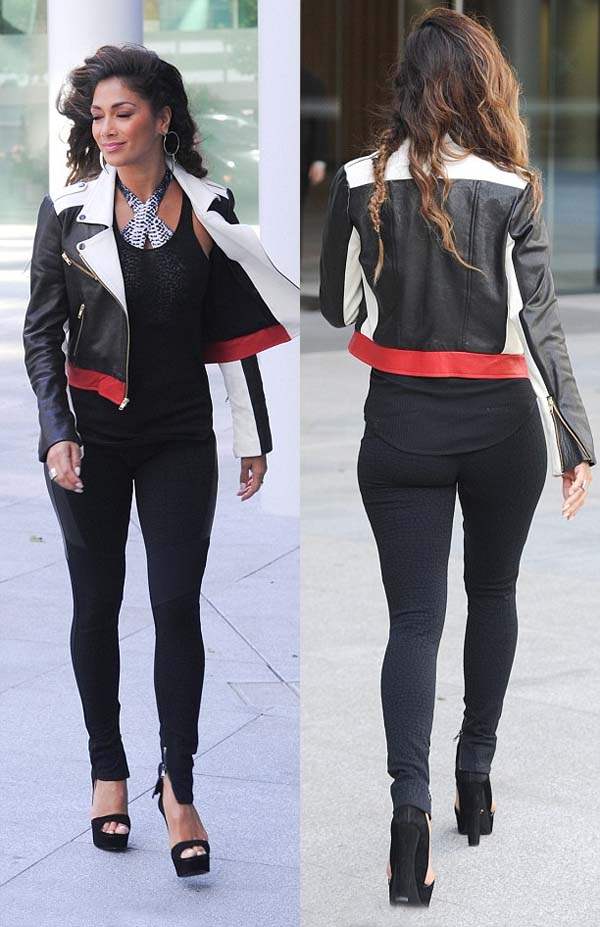 I feel like an adopted Brit, so to have my other half up there making everybody so proud, it was awesome.' On Wednesday the singer stepped out in skinny leggings with a sheer black top and a snakeskin print halterneck bra underneath. She finished off her look with a red, black and white leather jacket and heels, with her caramel high-lighted hair worn in natural waves.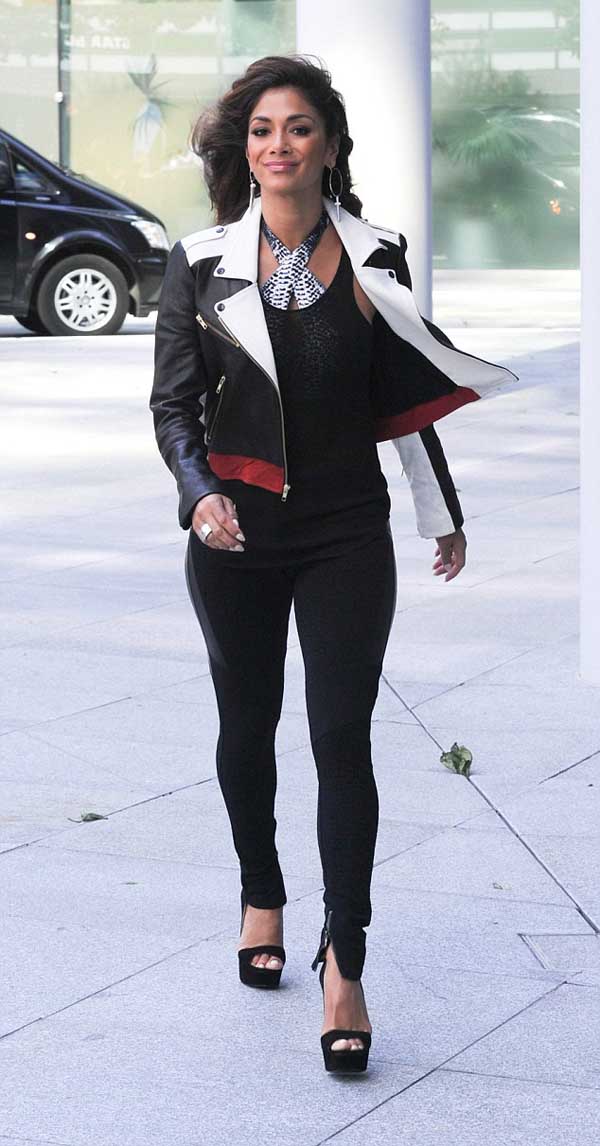 Nicole Scherzinger also told Lorraine this week that she wouldn't be returning to the X Factor. 'I put my heart and soul into X Factor the past couple of years and now I'm going to be able to focus that time on my music,' she said. 'Being on stage, that's my real communication and that's how I really know how to give back.'