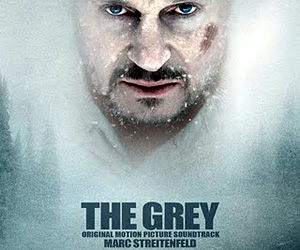 The Grey is a fully adventurous movie and is surely going to take you to the true adventures of the land of Alaska. The Grey is shot in the wild forests of Alaska and is a creation of the Open Road Films who have done a number of adventure films before too. The leading character of The Grey is Liam Neeson who has done a number of adventure movies and thrillers before including the super hit movie Taken. Others stars of The Grey include Joe Anderson, James Badge Dale, Frank Grillo, Dermot Mulroney, Dallas Roberts and Nonso Anozie.
Open Road Films have done many projects before and it is and American based production house. Open Road Films have done a film in 2011 named Killer Elite and The Grey is their next venture for 2012. The upcoming movies for the Open Road Films include MS One: Maximum security, Red Dawn, Silent House and Outrun. The ventures for Open Road Films in 2013 include the Host and the Key Man.
As the leading star of The Grey is Liam Neeson, people are waiting to watch this movie very anxiously as Liam Neeson's last film Taken was loved by adults and the younger lot too. Liam Neeson is a very talented actor and his looks are perfect for thriller and action packed movies like Taken and The Grey.
An interesting thing about The Grey is that Liam Neeson is working with the director of Clash of The Titans and A-Team once again that is Joe Carnahan. The role of Liam Neeson in The Grey was originally set for Bradley Cooper; however, Liam Neeson replaced Cooper for the leading role in The Grey. There would be no doubt in calling The Grey a movie that has a special edge of drama regarding action and survival. The director Joe Carnahan even celebrated the success of the fan following of his upcoming movie The Grey in a social networking website as well.
The main plot of the story of The Grey revolves around a group of people whose plane crashes into the Land of Alaska. The harshness of the weather and the grey wolves of that area of Alaska are the dangers that lie ahead of the survivors of the plane crash. The people who survive the plane crash are basically from an oil drilling company. The movie takes a very interesting turn when the hungry wolves think of the survivors to be intruders who are taking over the wolves' land. Watch out for the movie trailers to know more about The Grey. It is sure to thrill you!
The release date of The Grey was announced to be January 27th, 2012.