Being a top supermodel is one of the most glamorous jobs in the world.  Hot models get to jet off to fabulous spots around the world, wear the latest designer clothes, and see their photo on billboards and magazines. It's also lucrative, with top models pulling in millions of dollars a year.  No wonder every girl dreams of being one of these rare beauties.
[contentblock id=1 img=adsense.png]
1. Miranda Kerr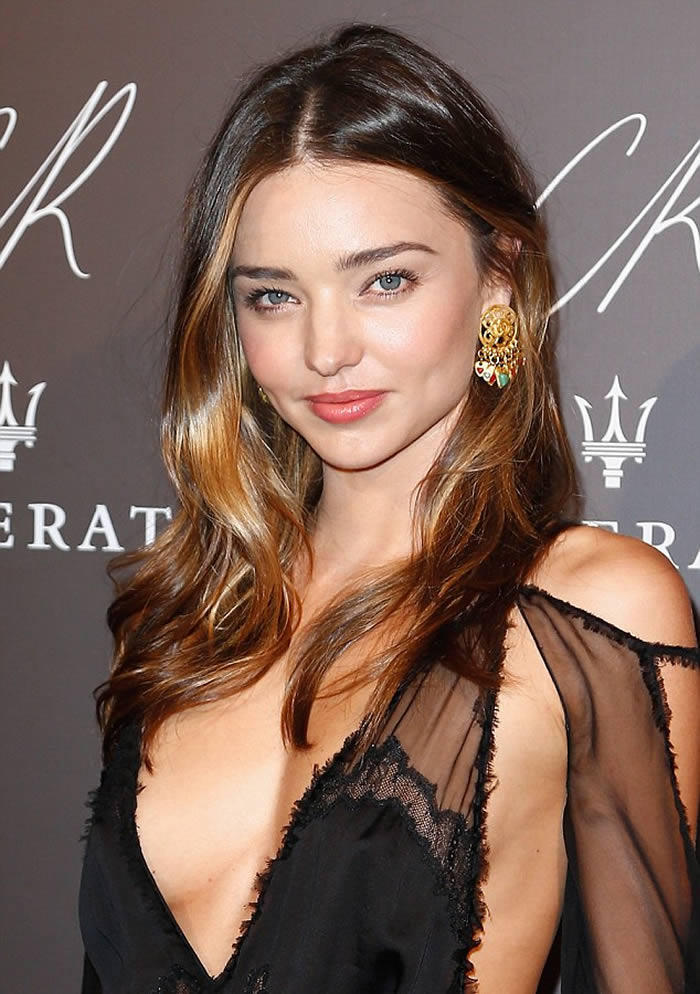 Australian Miranda Kerr has been working in the fashion industry since she was 13 years old.  She's one of the Victoria's Secret Angels, and she also models for brands like Mango and David Jones. Well known in the U.S. and Europe, her career is now exploding in Asia.  The natural beauty is married to actor Orlando Bloom, and she runs her own cosmetics line – Kora Organics.
2. Adriana Lima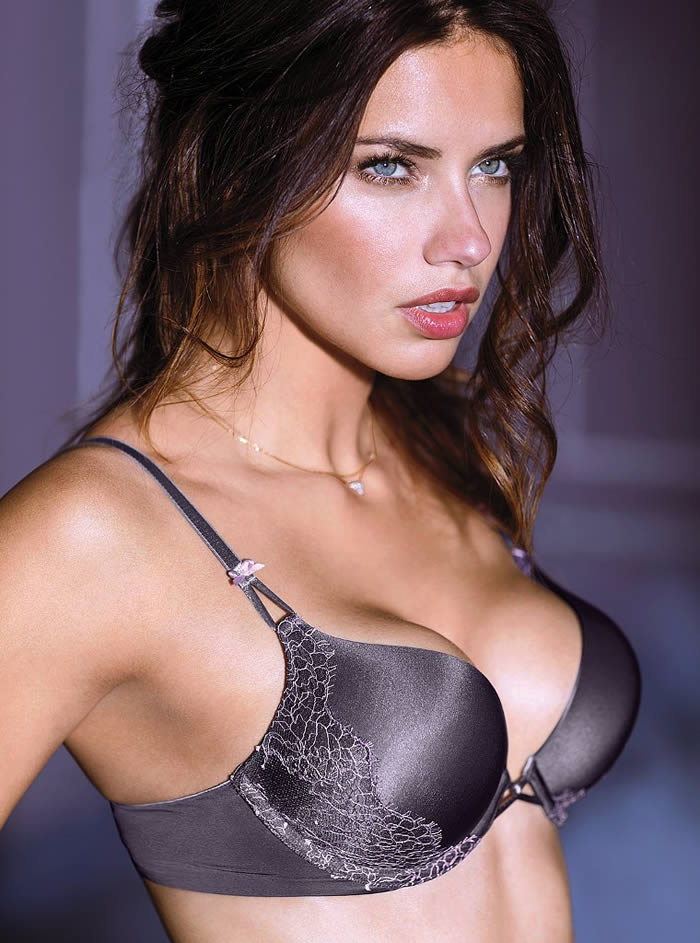 The Brazilian beauty is the longest-running Victoria's Secret Angel in the brand's history, and also one of the best paid.  Her other well known claim to fame is as a spokes model for May belline Cosmetics, and the combination makes her one of the most highly paid models in the world.  The 33-year old Lima is currently married to Marko Jaric, the Serbian basketball player, and has two daughters.
3. Bar Refaeli
Bar Refaeli is an Israeli supermodel who has made a splash on the international scene.  Photos of her have appeared on the pages of Sports Illustrated, Maxim, and other major magazines.  In addition to her work as a model, this talented beauty finds time to work as a designer in her own right, and she has released a popular underwear collection.
4. Alessandra Ambrosio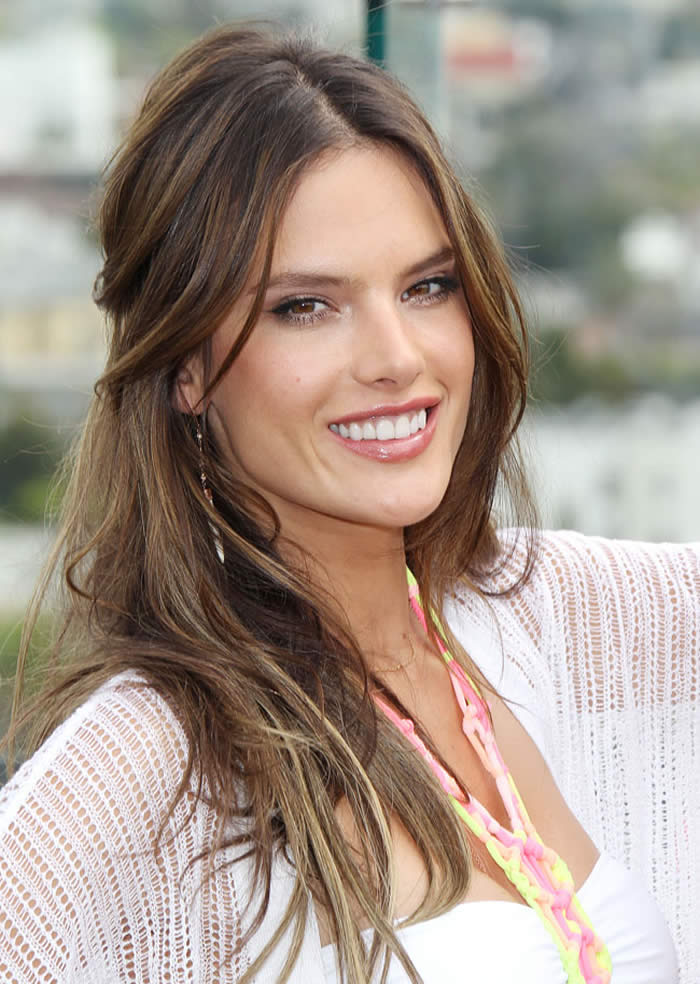 Another supermodel from Brazil, Alessandra Ambrosio's beautiful brown eyes, brown hair, and classy style have earned her a place among the world's top models.  At 33 years old, this lovely lady works with major modeling agencies, and has landed jobs modeling for some of the best known fashion houses in the world, including Ralph Lauren, Armani Exchange, and Christian Dior.
5. Lara Stone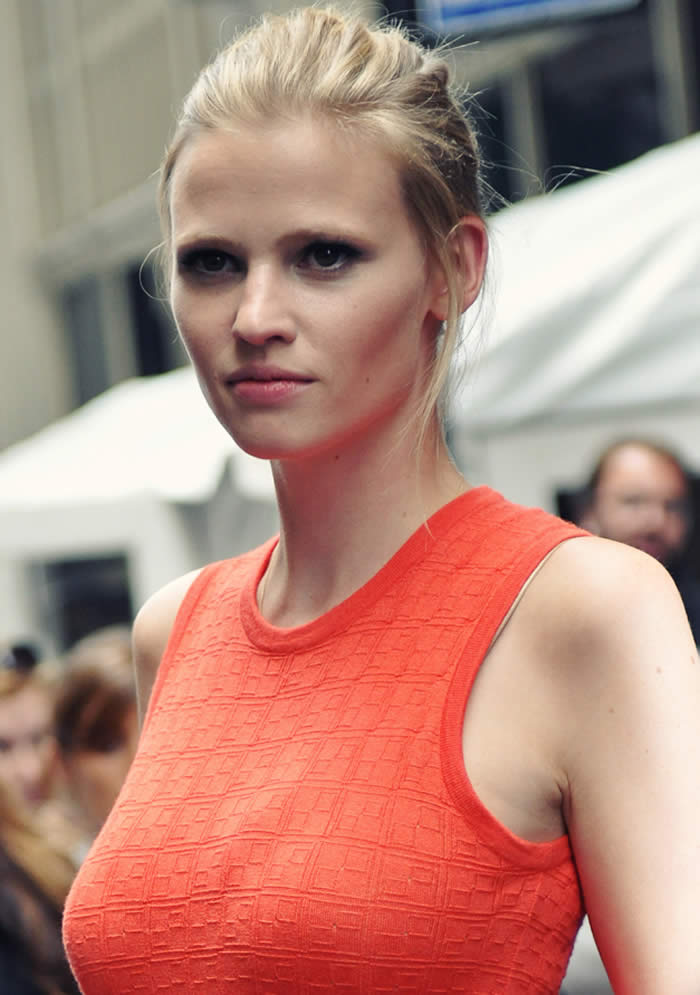 Lara Stone is a Dutch born supermodel, who recently gave birth to her son last year.  This stunning blonde's career took an unusual turn in 2010, when she signed an exclusive contract with Calvin Klein, also covering ck Calvin Klein and the Calvin Klein Collection.  It's rare for one model to work for all of their brands at the same time.  She currently models Calvin Klein's jeans, jewelry and other accessories.
[contentblock id=2 img=adsense.png]
6 Candice Swanepoel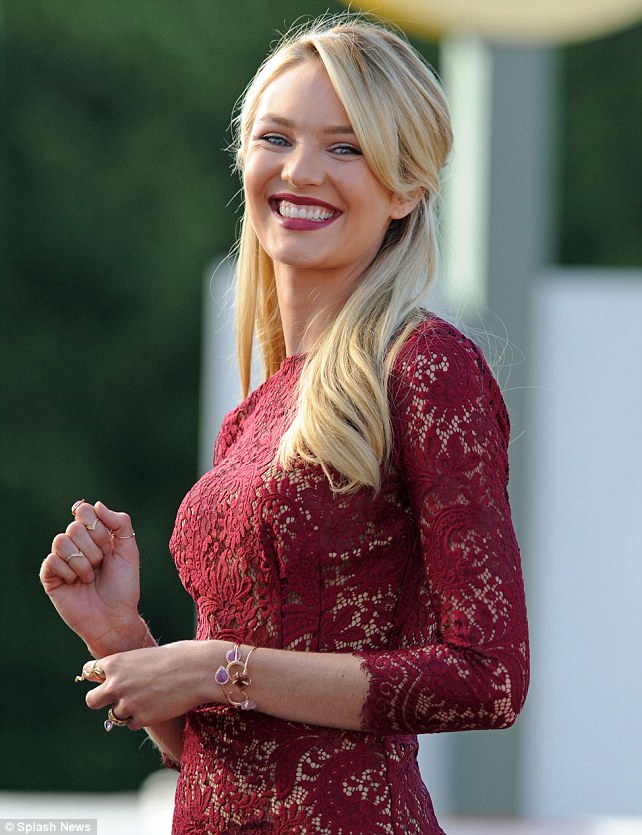 Born in South Africa, Candice Swanepoel was discovered at age 15, in a flea market.  She's made quite a leap from there, and is now another of the famous Victoria's Secret Angels.  Candice works with some of the best modeling agencies such as IMG, and she's a fashion model for Versace, Max Factor, and Juicy Couture, as well as other major brands. 
7. Kate Moss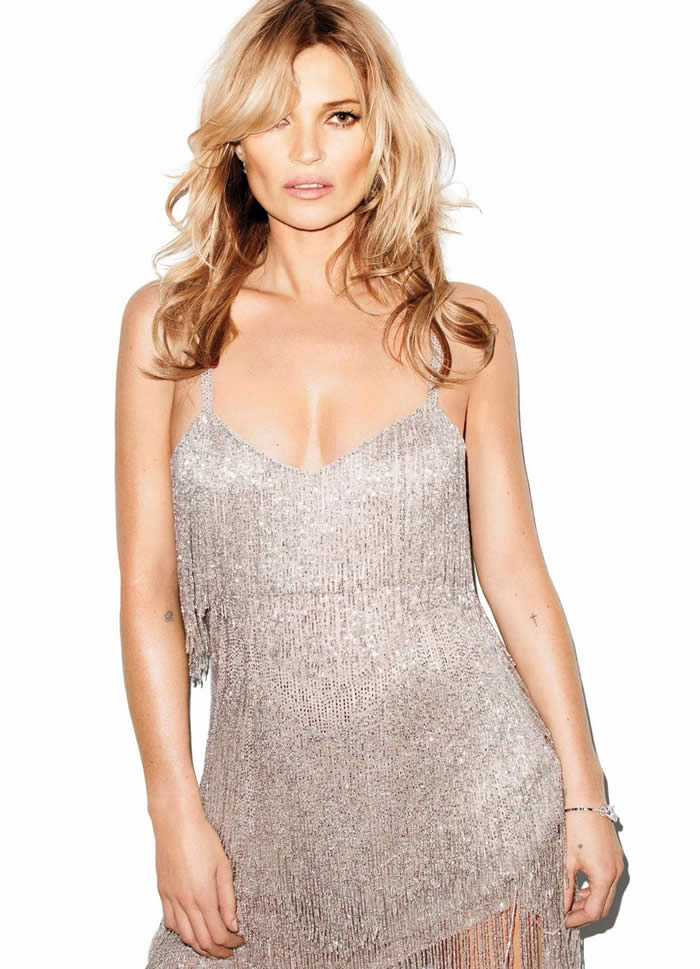 In a world where supermodels are here today and gone tomorrow, it's rare for one to achieve the long-lasting success that Kate Moss has. This graceful and beautiful 39-year old is still making millions, thanks to fashion contracts with Versace and Liu-Jo, a cosmetics deal with Rimmel, and an eyewear modeling job with Vogue Eyewear.  She's even planning to pose topless for Playboy to celebrate her 40th birthday.
8. Gisele Bundchen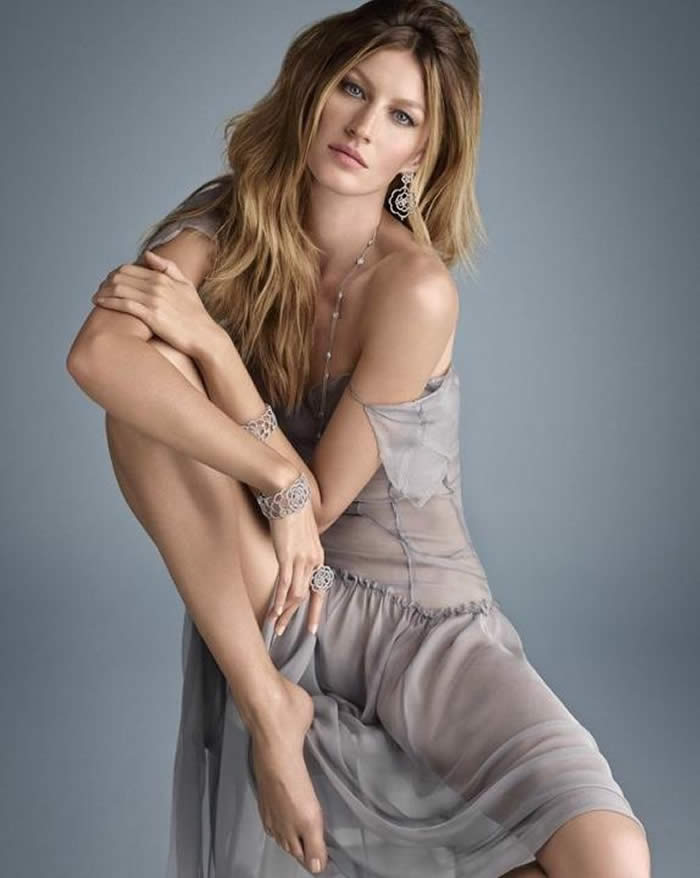 Much newer on the supermodel scene, Gisele Bundchen has appeared in frequent magazine shoots and fashion shows, and has recently landed a few plum contracts.  This gorgeous 32-year old beauty reported beat out Rihanna for a Chanel contract, and recently replaced Beyonce with H&M.  She is married to Tom Brady, the NFL star quarterback of the New England Patriots, and they have two children.
9. Liu Wen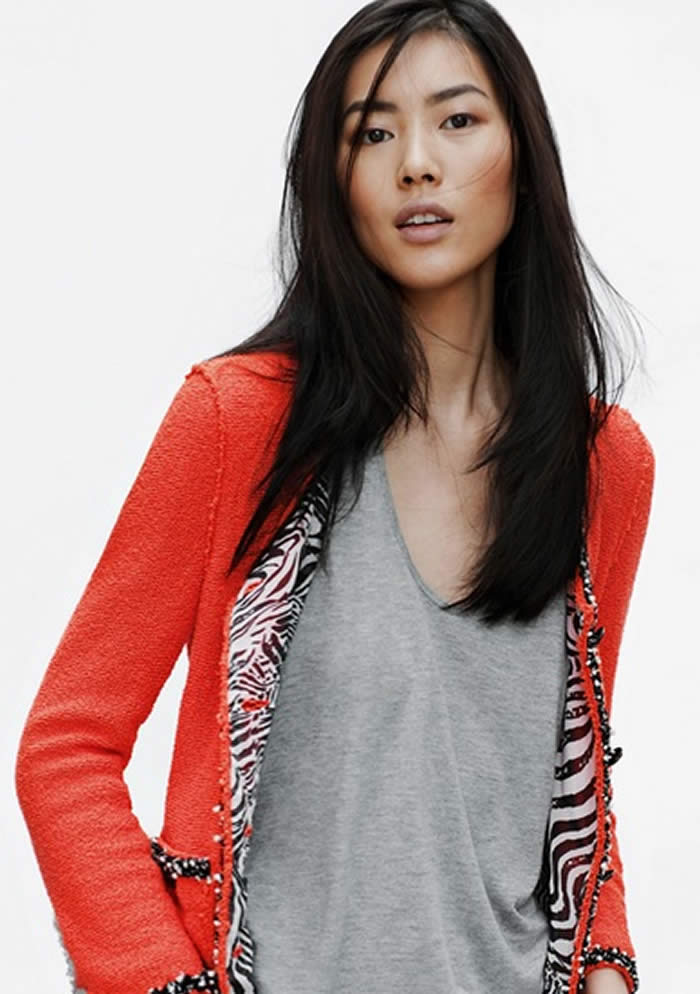 Liu Wen has broken through as the first major supermodel from China.  She's also the first Chinese model to join the ranks of the Victoria's Secret Angels.  At just 25 years old, she has already signed modeling deals with such major brands as Hugo Boss, Estee Lauder, and Calvin Klein.  With the Chinese fashion market poised for rapid growth, this Asian beauty could be ready to take off.
[contentblock id=3 img=gcb.png]
10 Hilary Rhoda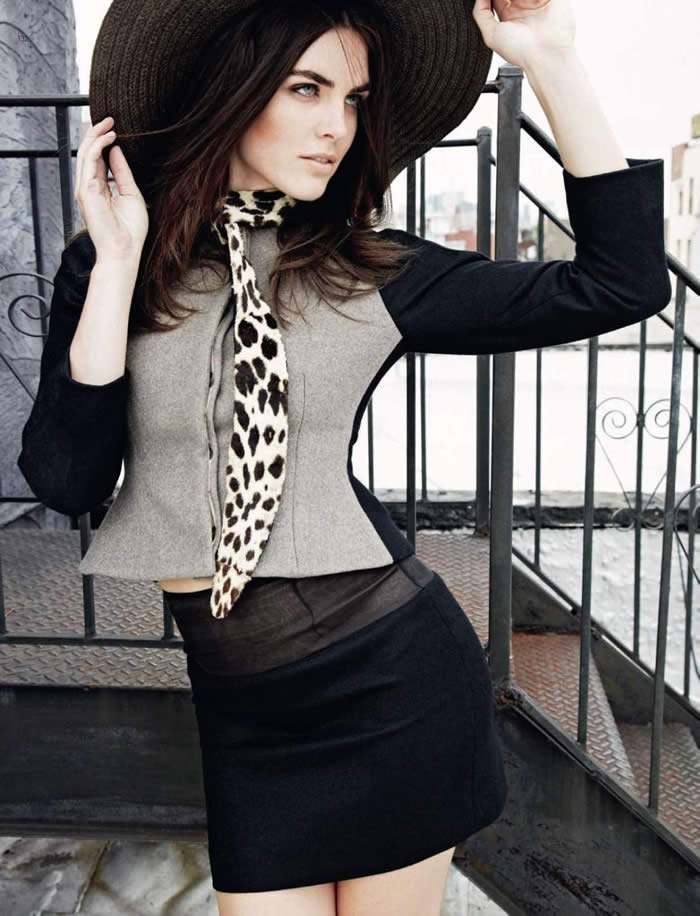 Hilary Rhoda is a gorgeous 26-year old model, whose mother, Marianne, manages her modeling career. She has a long-running contract as a face for Estee Lauder, who she's been representing for seven years.  This youthful beauty also has modeled for prominent brands such as Ralph Lauren, Hugo Boss, and Nike.  Like many of the others, she's worked with Victoria's Secret, too.