1. Rising Sun: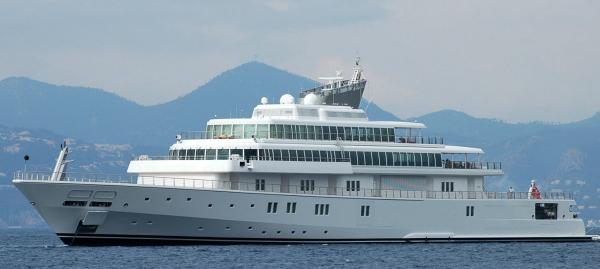 Everyone loves a good rivalry story. In the case of the 452-foot Rising Sun, launched in 2004, her story is about Oracle CEO Larry Ellison and Microsoft cofounder Paul Allen. These guys have been competing for years. When Allen ordered the 416-foot super yacht Octopus from the Lürsson yard in Germany, Ellison then placed an order for the 452-foot Rising Sun, which became the second-largest private yacht when he extended the hull from 387 feet during construction.
2. Al Salamah: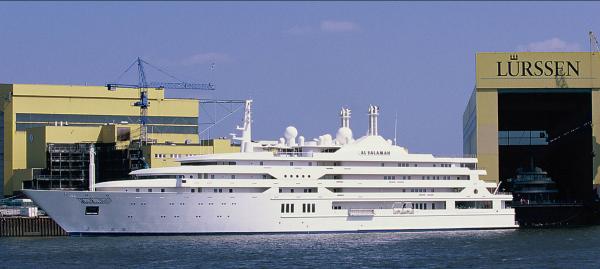 Coming in at number 9 is another Lürssen build, the 457-foot Al Salamah. Al Salamah was delivered in 1999 and then returned to Lürssen in 2007 for a refit. She is reportedly owned by Prince Sultan bin Abdul Aziz of Saudi Arabia.
3. Yaz: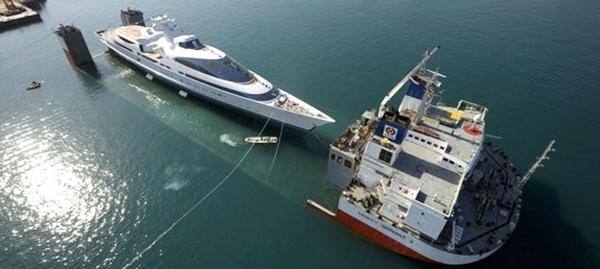 Yaz was launched by the shipyard Abu Dhabi MAR in 2011 and measures 462 feet, 7 inches. Yaz is a complete rebuild of a 1978 steel-hulled navy frigate of the Royal Netherlands Navy.
4. El Horriya: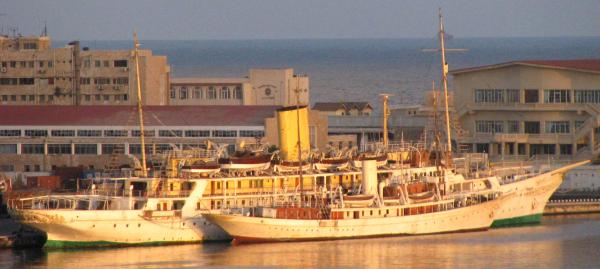 The oldest yacht in our top 10 list by far, the 478-foot El Horriya was originally built in 1865 as a royal yacht for the Khedive of Egypt. In her many years El Horriya has had a number of refits, including two extensions. She is now under the care of the Egyptian Navy but seldom sailed in her role as Presidential Yacht. Where is El Horriya today? Track her by AIS: Note: AIS tracker will only appear when enabled by the vessel.
5. Prince Abdulaziz: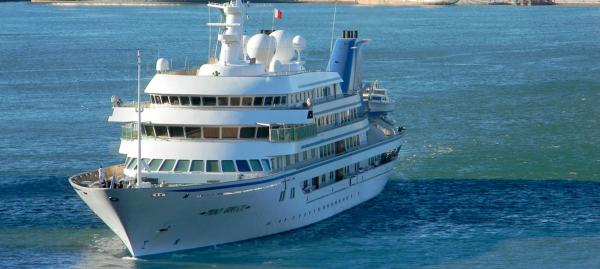 Danish yard Helsingør Værft built Prince Abdulaziz in 1984 for the Saudi royal family. At 482 feet 4 inches, Prince Abdulaziz comes in as the 6th largest luxury yacht in the world and reportedly includes a mosque, movie theater and a fully equipped hospital. –yachtingmagazine